Quick View
Torchbearers for British guitar music, The Vaccines - Justin Young (lead vocals, guitars), Árni Árnason (bass, vocals), Timothy Lanham (guitars, keys, vocals) and Yoann Intonti (drums) - are back with their sixth studio album Pick-Up Full of Pink Carnations. The title comes from a misremembered lyric from Don McClean's "American Pie," a song that for Young fittingly evokes the death of innocence and the American Dream. After he moved to Los Angeles - a city the band has grown up being captivated by - he was forced to wrestle with the disillusionment that comes when expectations, dreams, and reality don't quite meet. Yet, though Pick-Up Full of Pink Carnations is an album about reconciling with loss, it's also filled with gratitude for the people and places we once loved.

"Pink carnations symbolise gratitude and tell a person they'll never be forgotten," says Young. "So whether it's the loss of a lover, or a friend, or even just a dream, the record is a reminder that they'll live on in whatever capacity the mind allows them to. And it's a reminder to keep on dreaming."

Produced by Andrew Wells (Halsey, Phoebe Bridgers) with Mixing from Dave Fridmann (Tame Impala, The Flaming Lips), Pick-Up Full of Pink Carnations is an immediately anthemic addition to the band's discography. With a mammoth five UK Top 5 albums – including a Number 1 with 2012's Come of Age – and a fierce live reputation forged through arena-filling headline shows and unforgettable slots at Glastonbury and Reading/Leeds, The Vaccines continue to be a vital band in the British rock canon.
Quick View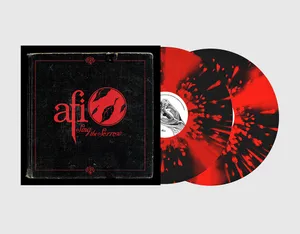 - 20th Anniversary of the release of AFI's Platinum-certified 6th album.

- Only 20,000 copies were pressed on vinyl originally and demand for the title is extremely high and going for a lot of money online.

- One-Time-Pressing for this ThinkIndie Exclusive Edition.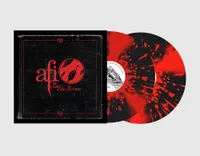 Quick View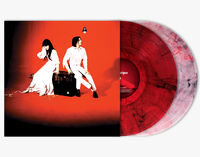 Originally released on April 1, 2003, Elephant is The White Stripes critically acclaimed fourth studio album. The 14 track album peaked at #6 on the US Billboard chart and earned a nomination for Album of the Year and a win for Best Alternative Music Album at the 46th Grammy Awards in 2004.  The album includes stand out tracks "Seven Nation Army," "The Hardest Button To Button," and "Ball and Biscuit".  The 20th Anniversary 2LP vinyl is a red smoke & clear with red & black smoke color mix along with an alternative cover design.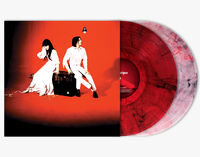 Quick View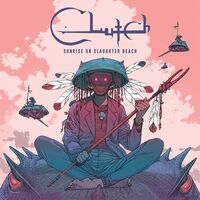 Clutch is an American rock band from Germantown Maryland. Since it's formation in 1991, the band line-up has included Tim Sult (lead guitar), Dan Maines (bass), Jean-Paul Gaster (drums), and Neil Fallon (vocals, rhythm guitar, keyboards). To date, Clutch has released twelve studio albums, and several rarities and live albums. Since 2008, the band has been signed to their own record label, Weathermaker Music.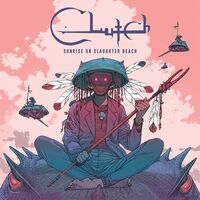 Quick View
One of the most iconic and influential albums ever, Pink Floyd's The Dark Side Of The Moon celebrates its 50th Anniversary.

The album was partly developed during live performances, and the band premiered an early version of the suite at London's Rainbow Theatre several months before recording began. 'The Dark Side Of The Moon' is the eighth studio album by Pink Floyd, originally released in March 1973.  The new material was recorded in 1972 and 1973 at EMI Studios (now Abbey Road Studios) in London. The iconic sleeve, which depicts a prism spectrum, was designed by Storm Thorgerson of Hipgnosis and drawn by George Hardie. 'The Dark Side Of The Moon' has sold over 50 million copies worldwide.

The new deluxe box set includes CD and gatefold vinyl of the newly remastered studio album and Blu-Ray + DVD audio featuring the original 5.1 mix and remastered stereo versions.  The set also includes additional new Blu-ray disc of Atmos mix plus CD and LP of 'The Dark Side Of The Moon - Live At Wembley Empire Pool, London, 1974'.
Quick View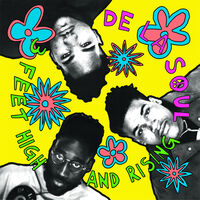 3 Feet High and Rising is the debut studio album by hip hop trio de la Soul and was released on March 3, 1989. It marked the first of three full-length collaborations with producer Prince Paul, which would become the critical and commercial peak of both parties. Critically, as well as commercially, the album was a success. It contains the singles, "Me Myself and I", "The Magic Number, " "Buddy, " and "Eye Know". The album title came from the Johnny Cash song "Five Feet High and Rising". It is listed on Rolling Stone's 200 Essential Rock Records and The Source's 100 Best Rap Albums. When Village Voice held it's annual Pazz & Jop Critics Poll for 1989, 3 Feet High and Rising was ranked #1. It was also listed on the Rolling Stone's The 500 Greatest Albums of All Time. Released amid the 1989 boom in gangsta rap, which gravitated towards hardcore, confrontational, violent lyrics, de la Soul's uniquely positive style made them an oddity beginning with the first single, "Me, Myself and I". Their positivity meant many observers labeled them a "hippie" group, based on their declaration of the "D.A.I.S.Y. Age" (Da. Inner. Soul. Yall). Sampling artists as diverse as Hall & Oates, Steely Dan and The Turtles, 3 Feet High and Rising is often viewed as the stylistic beginning of 1990s alternative hip hop (and especially jazz rap).
Quick View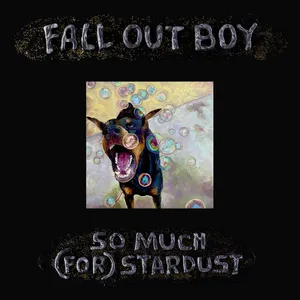 Fall Out Boy's new album, "So Much (For) Stardust"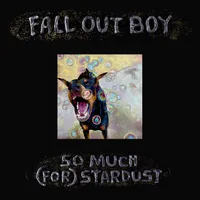 Quick View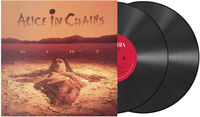 Dirt, the critically acclaimed and 5x Platinum certified, studio album from Alice In Chains is celebrating its 30th anniversary.  The album, which features some of the band's biggest hits including "Them Bones," "Would?," and "Rooster," is now available on vinyl for the first time as a 2-LP with remastered audio.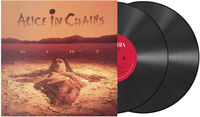 Quick View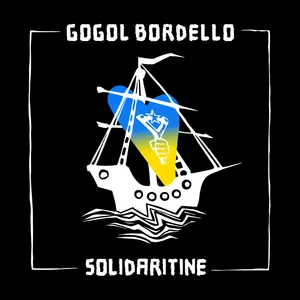 Perseverance carries us through the most turbulent, traumatic, and trying of times. When all hope seems lost, it shines a light from the inside that's impossible to extinguish, no matter how hard even the darkest forces try. That light also burns bright at the heart of Gogol Bordello. Since 1999, the band have consistently riled up audiences with an inimitable patchwork of punk, gypsy, dub, folk, Latin swing, and Eastern European magic.

However, the New York-based collective trumpet the spirit of survival louder than ever on their eighth full-length album, SOLIDARITNE. Ukrainian-born band leader Eugene Hutz and Co. linked up with New York underground icon Walter Schreifels [Gorilla Biscuits, Rival Schools, Quicksand] to co-produce the album.  Meanwhile, H.R. of Bad Brains guested on "Era of the End of Eras," blessing the track with a cameo punctuated by a key moment from the Bad Brains anthem "Sailin' On." The band also recorded a new version single "Forces of Victory" [feat. Serhiy Zhadan & Kazka]. Dizzying acoustic guitar and violin charge forward at lightspeed before crashing into an uplifting verse kickstarted by fits of electric guitar. The accompanying video juxtaposes footage of the band with real-life scenes of citizens and soldiers in the midst of war in Ukraine shot by a Gogol Bordello crew member.

In the end, Gogol Bordello rally everyone together on SOLIDARITNE.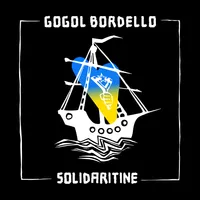 Quick View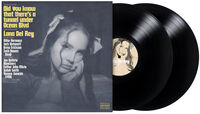 Did you know that there's a tunnel under Ocean Blvd is the ninth studio album from acclaimed singer-songwriter Lana Del Rey, comprising 16 tracks and interludes with features including Father John Misty, Tommy Genesis, Jon Batiste, Bleachers and more. It follows the prolific artist's 2021 albums Chemtrails Over The Country Club and Blue Banisters.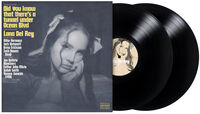 Quick View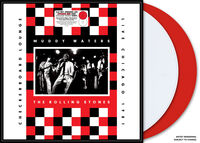 On November 22nd, 1981, in the middle of their mammoth American tour, the Rolling Stones arrived in Chicago prior to playing 3 nights at the Rosemont Horizon. Long influenced by the Chicago blues, the band paid a visit to Buddy Guy's club the Checkerboard Lounge to see the legendary bluesman perform. It didn't take long before Mick Jagger, Keith Richards, Ronnie Wood and Ian Stewart were joining in on stage and later Buddy Guy, Junior Wells and Lefty Dizz also played their part.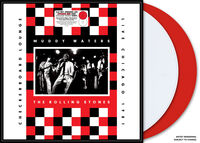 Quick View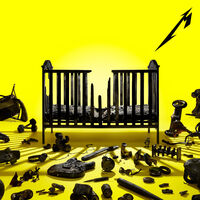 72 seasons. The first 18 years of our lives that form our true or false selves. The concept that we were told 'who we are' by our parents. A possible pigeonholing around what kind of personality we are. I think the most interesting part of this is the continued study of those core beliefs and how it affects our perception of the world today. Much of our adult experience is reenactment or reaction to these childhood experiences. Prisoners of childhood or breaking free of those bondages we carry."

-James Hetfield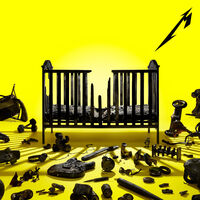 Quick View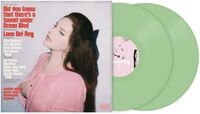 Did you know that there's a tunnel under Ocean Blvd is the ninth studio album from acclaimed singer-songwriter Lana Del Rey, comprising 16 tracks and interludes with features including Father John Misty, Tommy Genesis, Jon Batiste, Bleachers and more. It follows the prolific artist's 2021 albums Chemtrails Over The Country Club and Blue Banisters. Limited Edition Indie Exclusive Light Green 180-gram 2 LP with alternate cover art.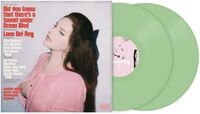 Stephen Marley - Old Soul - Island / Tuff Gong
Stephen Marley is one of the most respected artists in reggae and pop, with eight GRAMMY® Awards from his career as a solo artist, as a producer and as a member of his family band, Ziggy Marley & The Melody Makers. His brand-new album, Old Soul, is his fifth, and is releasing on UMe in partnership with the Marley Family, Tuff Gong and Ghetto Youth International. It's Stephen stretching himself as a singer and songwriter, bringing along some special guests in a wide range of material beyond the reggae category. Among its 14 tracks is the title song, released as a single on Stephen's fortuitous birthday, 4/20 – which also got a lyric video on Father's Day Weekend – plus "Winding Roads," a collaboration with Jack Johnson and the Grateful Dead's Bob Weir; a new version of his father's song, "I Shot the Sheriff," with Eric Clapton, who made the song globally famous, on guitar; two songs with his brothers; and unique covers of the traditional pop songs, "Georgia On My Mind" and "These Foolish Things," both transformed into modern ska singalongs.



Neil Young - Before and After - Reprise



Michael Franti & Spearhead - Big Big Love - Boo Boo Wax



Read More
---
---